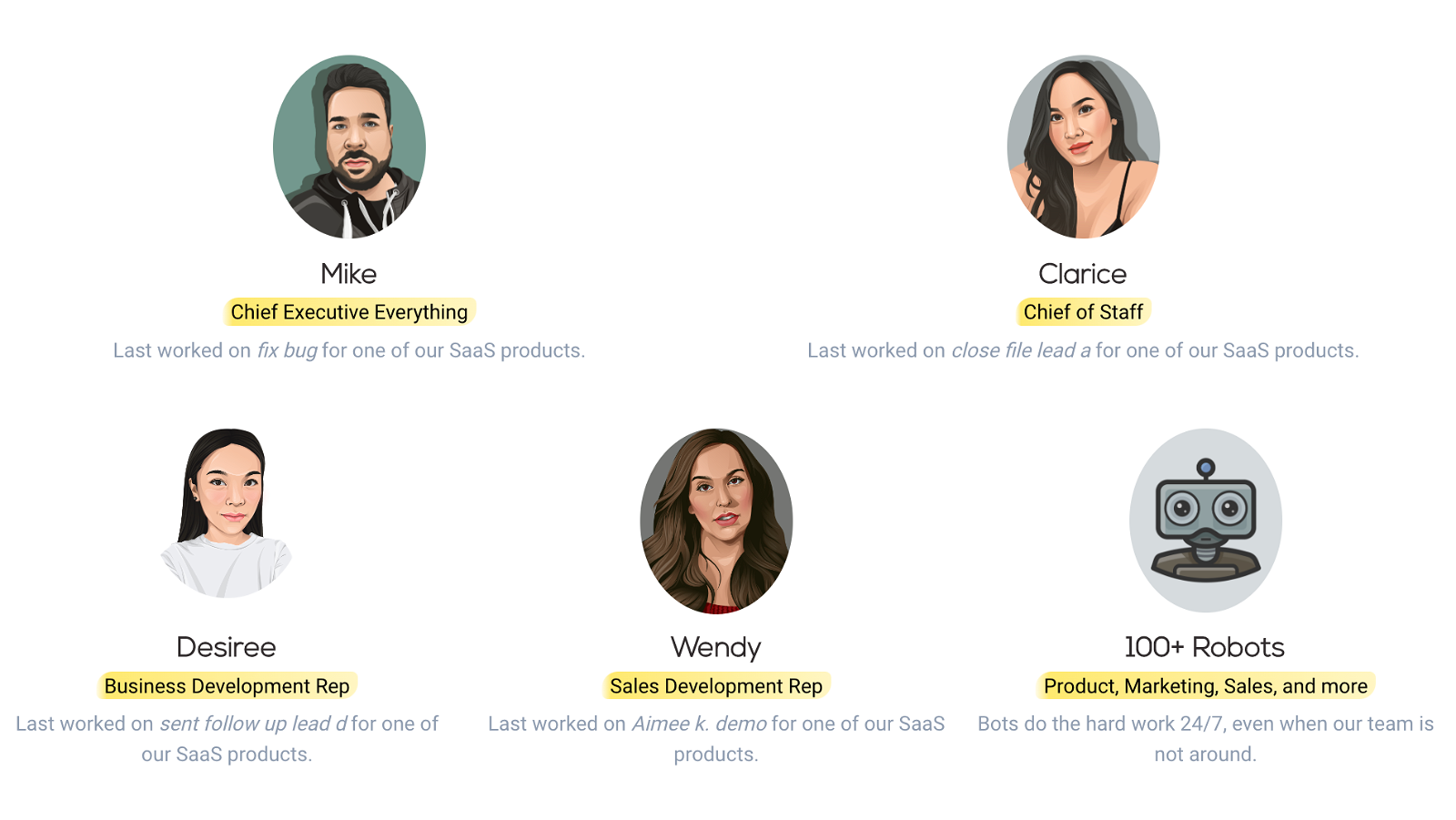 The team is growing! We onboarded a new SDR for the US time zones this week. Next week, we are onboarding a new freelance media buyer for Facebook.
Being a solopreneur for the longest time, I can appreciate how everyone is working on the right thing now. That gives me personal freedom to relax and think about the business from a different angle, as well as professional freedom to work on whatever I believe is best for me.
For example, yesterday I played 3 padel games, while the team sold thousands of dollars in yearly contracts and machines delivered the service for hundreds of paying customers. That's liberating.
I'm also thinking about how I can fully use the different skills we have on our team now. Some of the skills might be hidden. These may not be the primary skills for which we hire, but they are still valuable.
For example, Wendy on the team is a great SDR, but she is also a realtor in Portugal and an actress. That's a weird combination that I love. And I believe,
skills make up your UVP
. Can we make use of her skills for TikTok ads? Another example: Myles is a new team member starting out as an SDR, but he is also studying finance. Can we use his expertise on our small, bootstrapped fund that acquires small internet businesses? These are the types of things I'm thinking about now.
——— ———
Want to work on different SaaS products? We are currently looking for a junior developer. We have a small, atypical team. Everyone on our team is a contractor. Every team member has access to a pool of VAs they can use to free up time. We always pay on time, upfront.