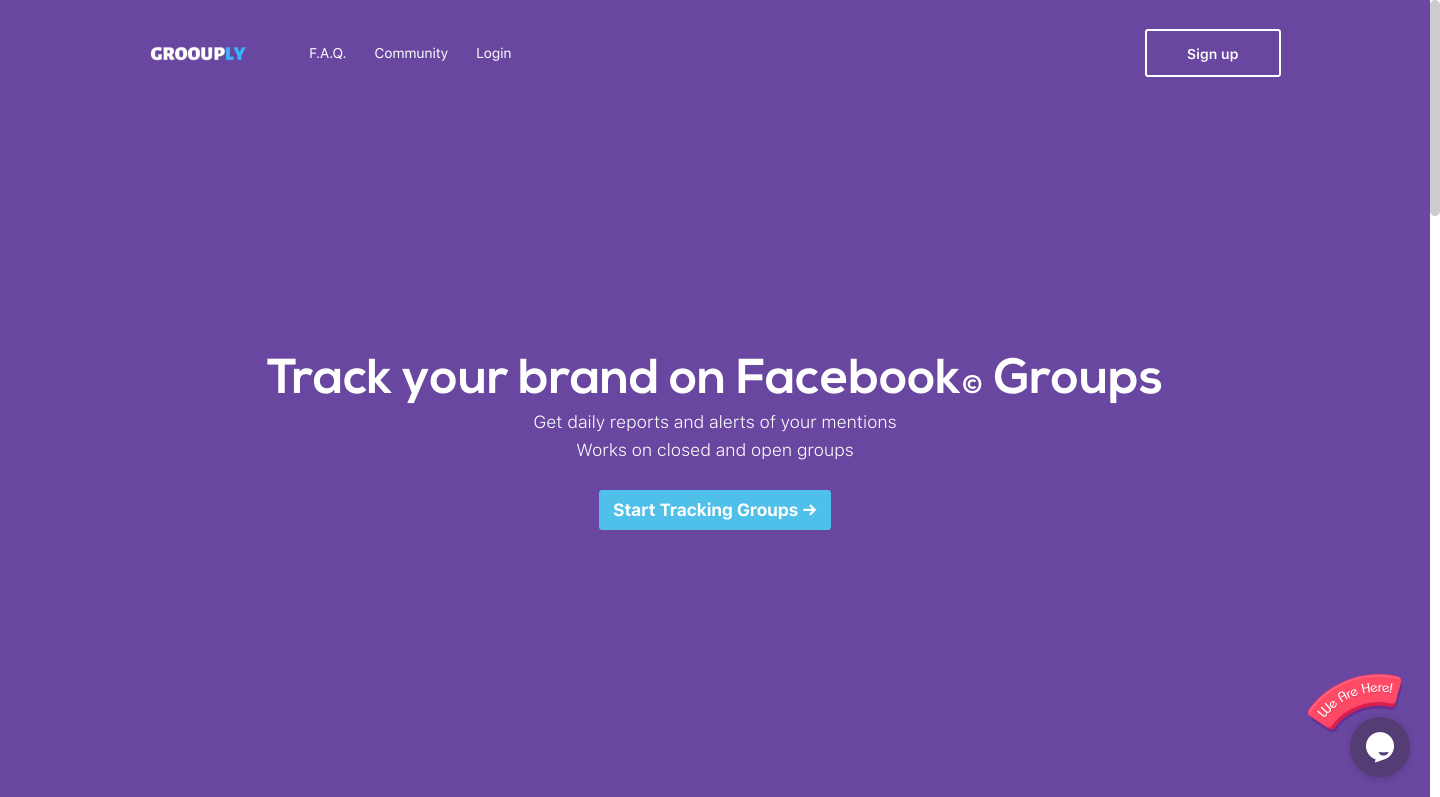 I developed a new tool to track your brand on Facebook groups. It's called Groouply and it's available at 
groouply.com
Groouply allows you to get an email notification every time a keyword of your choice gets mentioned in Fb groups of your choice.
This tool is a revamp of a previous tool I launched in 2018, called FbRadar, which basically did the same thing but only worked on public groups.
I'm proud to announce that Groouply now works on open and closed groups. With it you can track specific keywords on Facebook groups, and get daily reports and alerts of your mentions.
Why I developed Groouply
I developed it because I was trying to market my other product, 
Angage
, to Facebook groups related to e-commerce and dropshipping and I was tired to hit refresh on Facebook and look everyday for relevant posts to engage on.
As always, to build this tool I used free resources and my experience.  I strongly support 
transparency and openness
 by sharing our app and revenue metrics with everyone, so if you are interested you can actually see how many users the app has, how much I am making ($) and the rundown of my expenses here: 
https://groouply.com/open
Use Cases
Marketers and SM Managers use Groouply to get an email notification everytime a keyword of their choice gets mentioned in Fb groups of their choice. They get an email with all the relevant posts they need to check out and interact on.
Brands use Groouply to display their groups activity on their websites. You can easily do that by creating a widget based on our API.
Event Managers use Groouply to display groups activity during events.
Thanks for reading,